"I think dogs are the most amazing creatures; they give unconditional love. For me, they are the role model for being alive."
~ Gilda Radner
A versatile breed with a strong work ethic, the Bouvier des Flandres is affectionate and watchful. With consistent exercise and proper socialization, this breed is quite calm and even-tempered.
Standing as high as 27.5 inches, with heavy bone and powerful muscles beneath a weatherproof coat, and an impressive head accented by beard and mustache, Bouviers can do anything that needs doing in a barnyard or pasture except milk the cows! And yet, Bouviers are more than just farm equipment. Their sterling character, huge heart, and keen intelligence endear them to dog lovers the world over.
Bouviers are excellent watchdogs and guardians, and eager participants in dog sports, especially herding trials. These strong-willed dogs do best with owners who can devote ample time and space to a top-of-the-line working dog.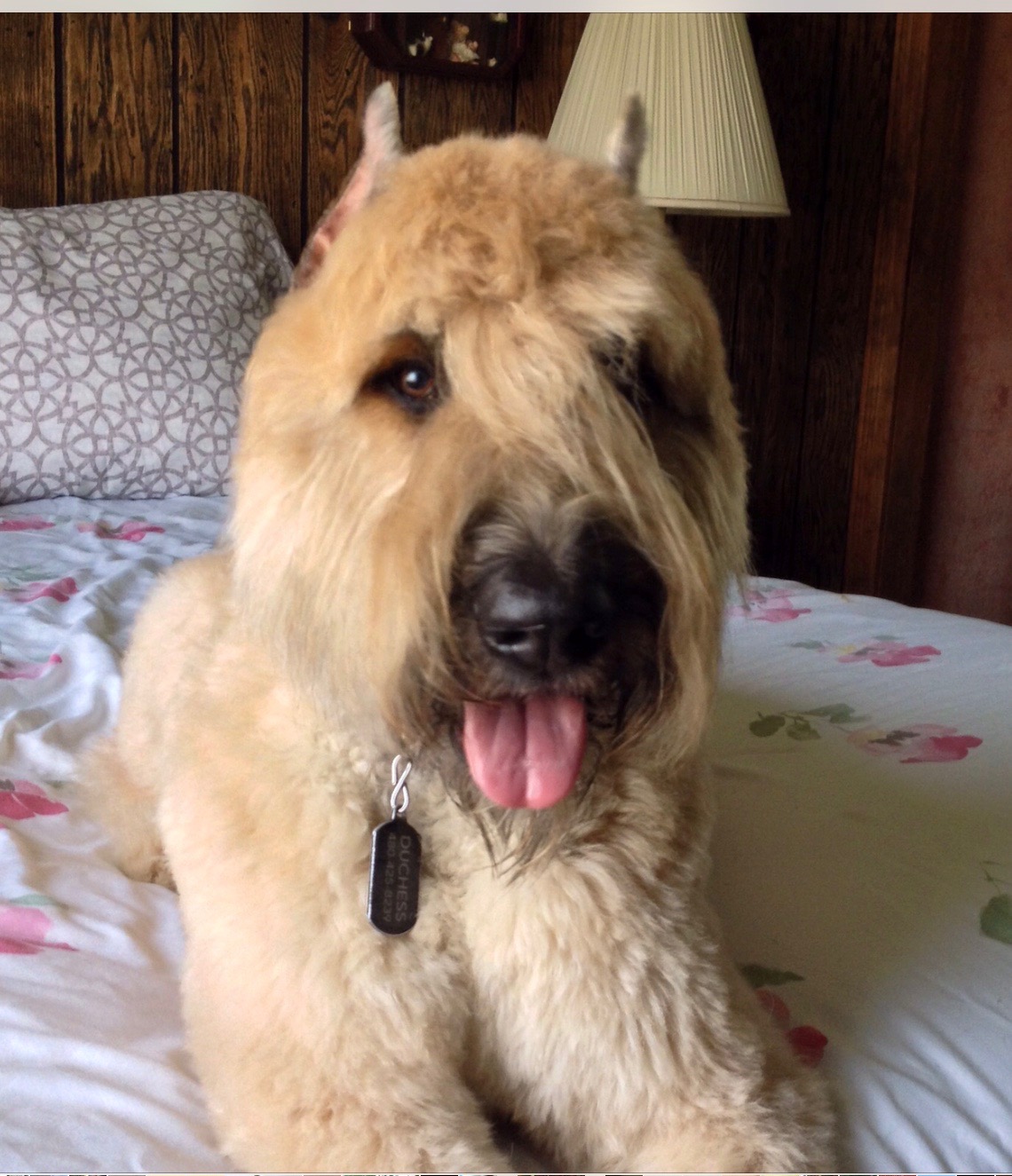 Our puppies are raised in our home and are used to normal sounds that come with a busy family household.
Read More
We take pride in our puppies and their lineage, as well as the fact that they are hand-raised and well socialized.
Read More
Fill out the interest form and when you are ready, put down your deposit to ensure your reservation. Call for update on when next litter is due. Puppies are assigned on the order that deposits are received.